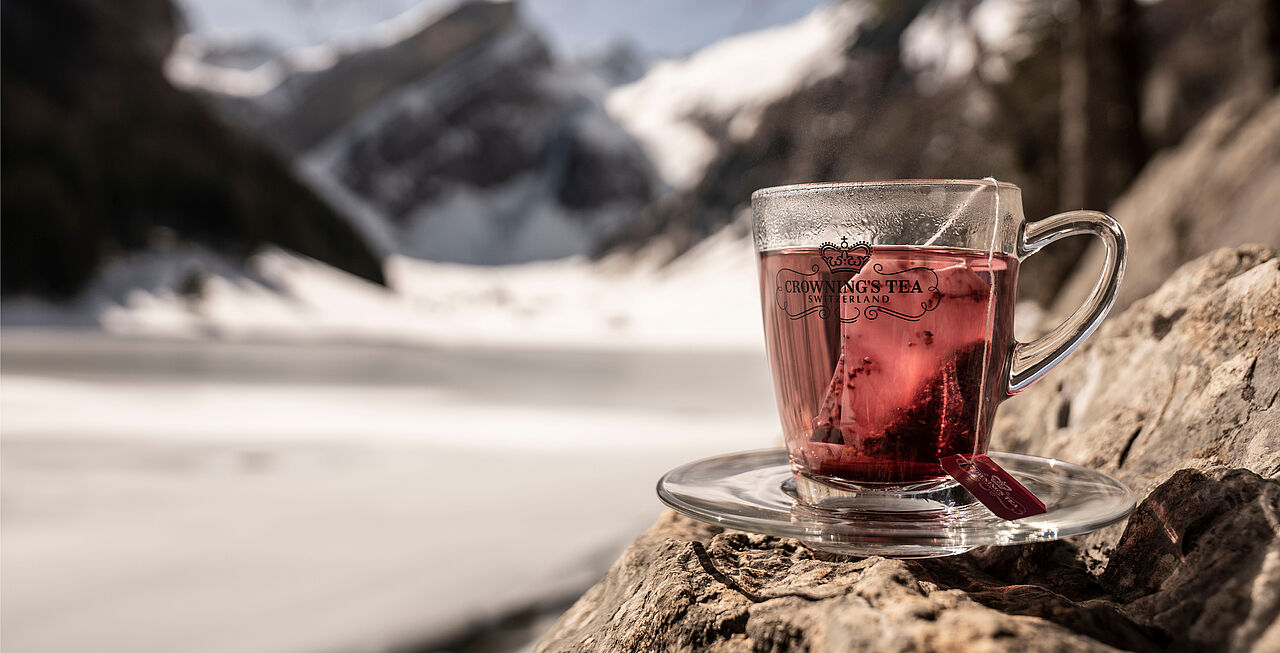 Appenzell herbal expertise
You might think that Crowning's Tea comes from England, but it's actually made in Appenzell, the home of herbal expertise. As a sister company of the family company Appenzeller Alpenbitter AG, Crowning's AG has its headquarters in the same building – just one floor above the world of herbs and the legendary herb room, where the 42 different herbs that go into Appenzeller Alpenbitter are blended.
1 / 3
Careful blending
The top priority of Crowning's AG is guaranteeing consistent high quality. This applies to the entire production process, from the careful selection of only the finest teas and the meticulous inspection of every single batch to the careful processing and blending of the tea in Appenzell. The SME from Eastern Switzerland places great value on protecting the environment and using resources responsibly.
2 / 3
50 years of history
Crowning's Tea is already a household name among tea aficionados as Crowning's AG is one of Switzerland's leading tea manufacturers. The company's history begins with Rolf Raschle, who started out selling tea part-time in Degersheim in the canton of St. Gallen. His company was founded in 1970 and acquired by Emil Ebneter & Co. AG at the end of the 1980s. In 1989, production was moved to Appenzell. The company has been known as Crowning's AG since 1990.
3 / 3